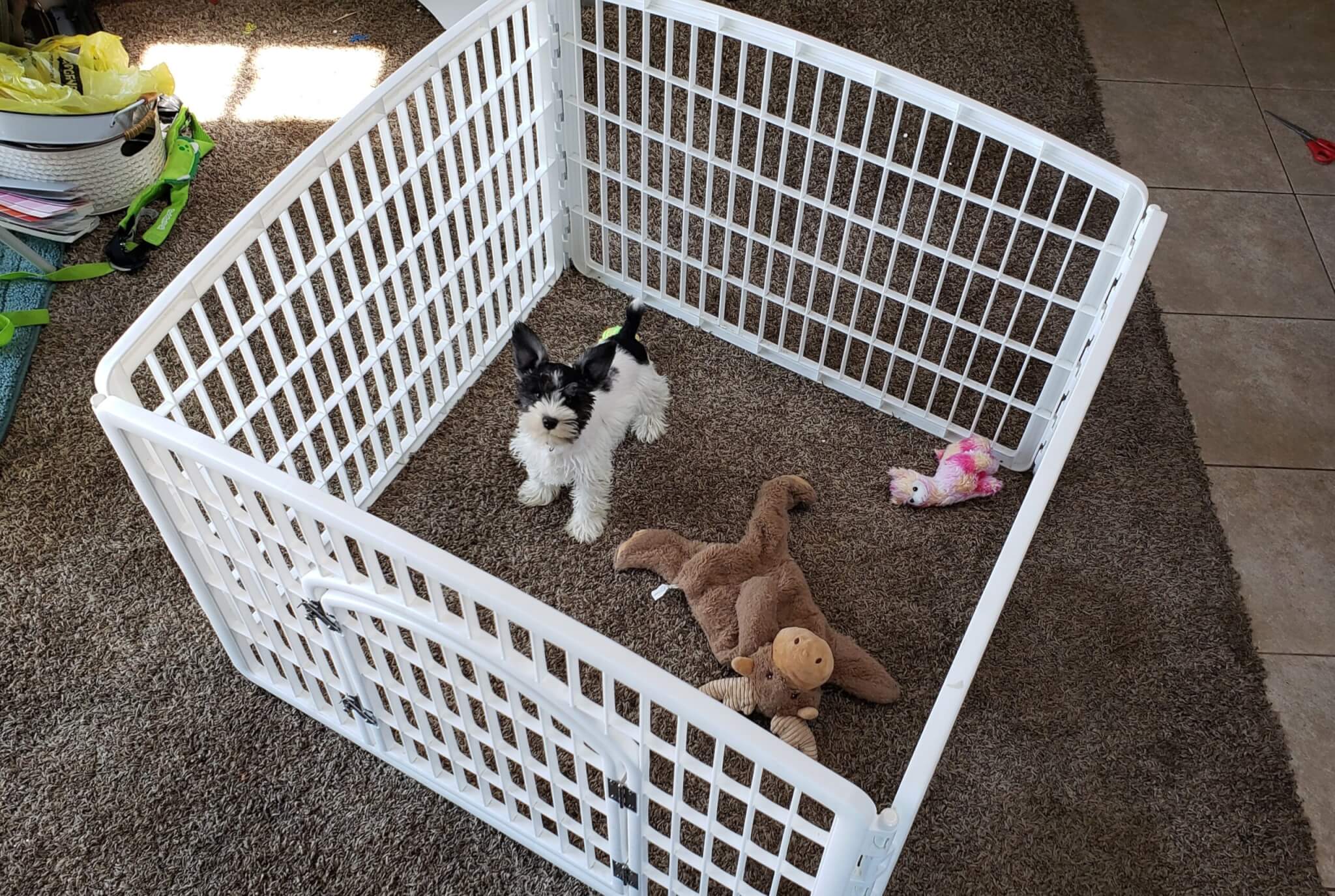 If you have a schnauzer and you don't own a puppy play yard then you should. We use ours heavily, and it's one of the pieces of puppy equipment we recommend the most.
A puppy play yard is just a small fence that you can use inside or outside for potty training and to give them a little extra room to play when you're busy.
For Outside
The one we use for outside is metal, but you can use whatever works for you. We use our puppy play yard to help with potty training. It helps by giving them a limited amount of space to wander, so they don't get distracted. 
During potty times, put them in the yard, and walk a little ways away. If you stay away from the fence, they're less likely to get distracted by you. Once they're finished, you can take them back inside again.
For Inside
Our puppy play yard for inside is plastic. It's great for inside because it keeps your puppy in one place, while also giving them more room than a crate. That way if you have something else you need to do, they can play without you needing to worry about them.
We find it's really helpful for people who work from home. If you can't leave your puppy in his crate the whole time you're working, but he's not trustworthy enough to be free without supervision, the puppy play yard really helps. Put the puppy in the play yard while you work, and make sure they have a variety of toys to keep them busy. That way, he can play without being a distraction.
We also use ours while we are cooking, cleaning, or eating dinner.
If you've been struggling to keep an eye on your puppy and get things done, the puppy play yard might be the piece of puppy equipment you need.