Common Questions About Black and Silver Schnauzers
Are Black and Silver Miniature Schnauzers Healthy?
Yes, fortunately the Black and Silver color is not associated with connecting hereditary issues that sometimes correlate with specific colors. Black and Silver Schnauzers do not suffer from excessive health issues and have been traditionally some our healthiest bloodlines.  If you are interested in a Black and Silver Schnauzer Puppy please let us know and we can start the interview process.
What is the difference between a Black and Silver and a Salt and Pepper Schnauzer?
Both black and silver and salt and pepper schnauzers hold to the same color "pattern".  This means that the pattern of light and dark colors are very similar on both types of Schnauzers.  The two coats are different in that a Black and Silver will carry a black coat with more accentuated silver coloring around the beard and legs.  In contrast, Salt and Pepper do not have such drastic color differences within their pattern.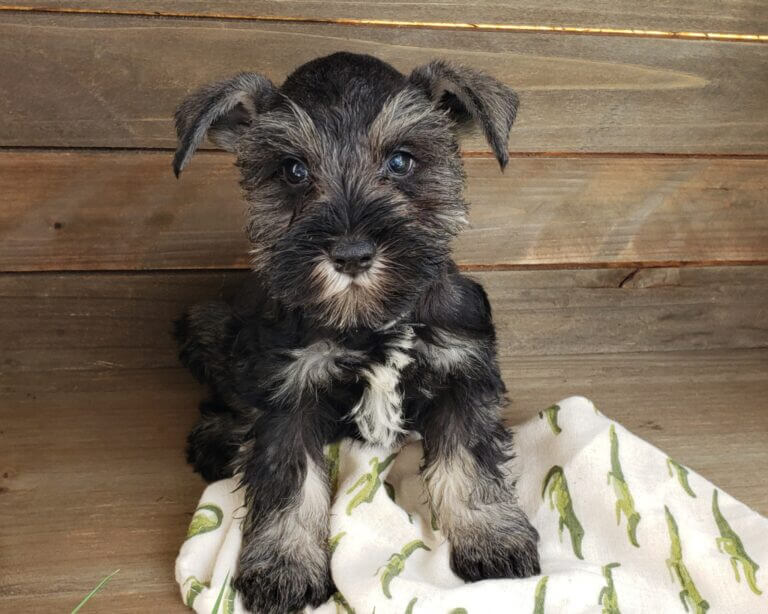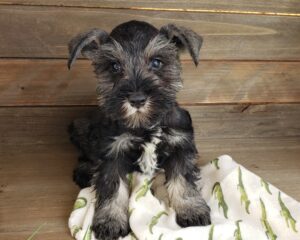 Salt and Pepper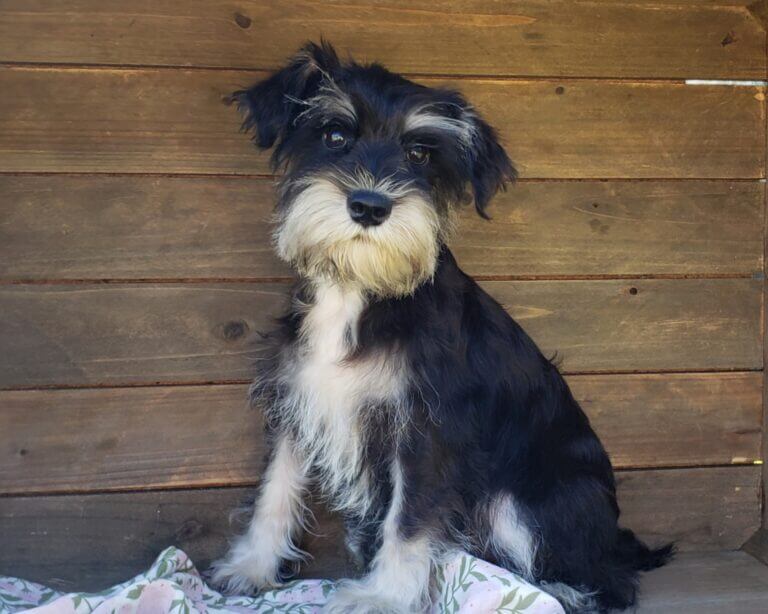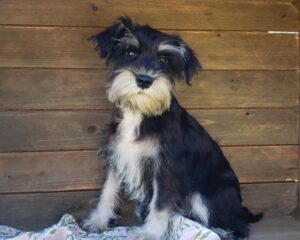 Black and Silver
"Are you interested in learning about more coat colors?  Fortunately, we are not just a white miniature schnauzer breeder. Check out these additional articles we have written about coat colors we produce."
1. Salt and Pepper Miniature Schnauzers
3. Black and Silver Schnauzers
"Lastly, if you are interested in learning more about Schnauzer tips and our breeding philosophies, check out these articles."
1. 7 rules to help your Schnauzer cope with separation anxiety.
2. Why the Miniature Schnauzer is the best Hypoallergenic Dog Breed.
3. Learn more about how one of the best Miniature Schnauzer breeders in the country thinks.
4. Located in Chicago? Check out this Article.
5. Located in Nashville?  Check out this Article.