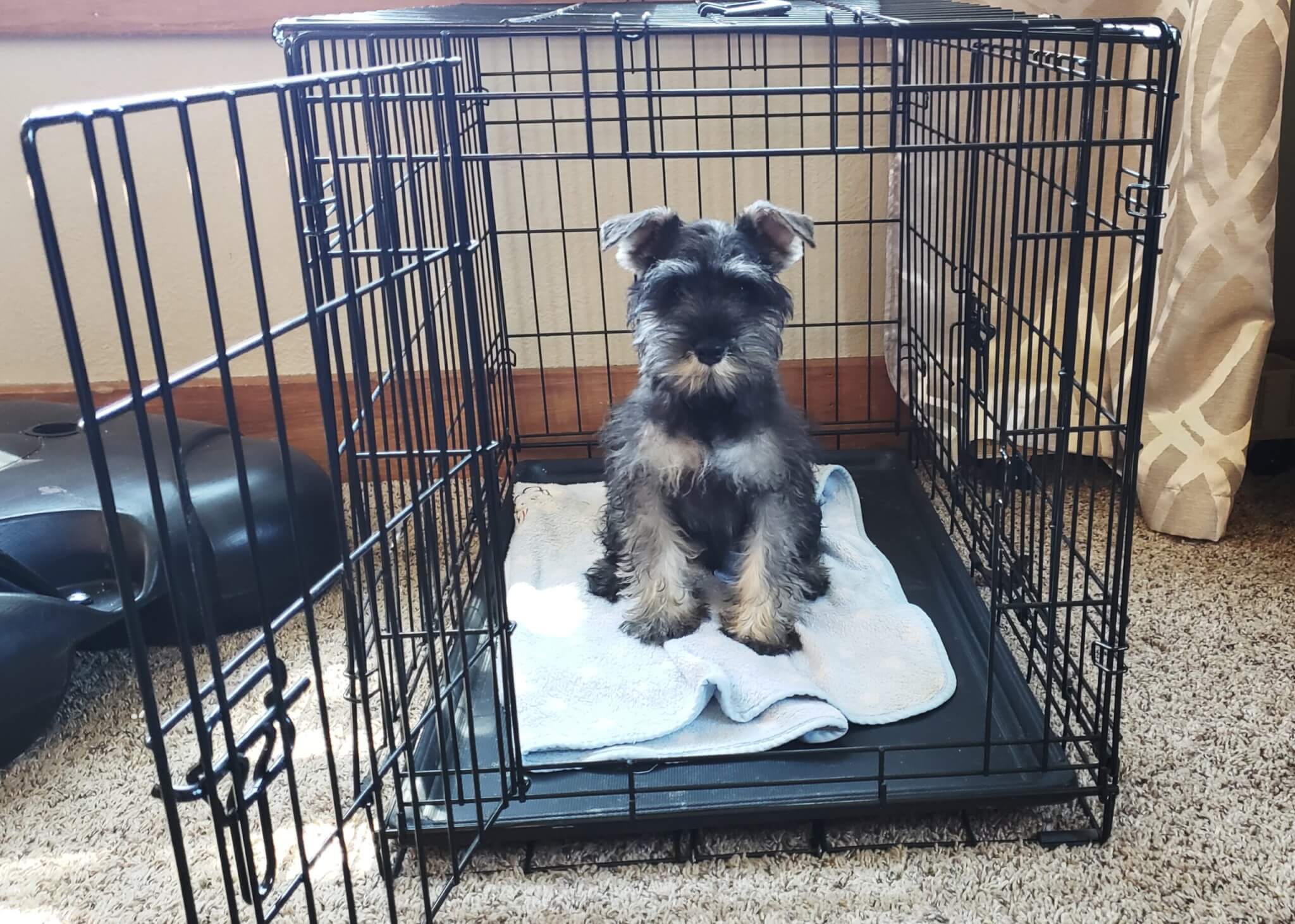 If you're planning on getting a Miniature Schnauzer then a crate is one of the things you'll need to get ready. It can help you potty train, make it easier to leave the house, and give your Schnauzer a place to go when they need their own space.
Picking a crate can be difficult if you don't know which size you need, or why you need a smaller size in the first place. Thankfully, we've had enough schnauzer that we know how to pick the best crate.
Things to consider when you pick your crate
Ideally, you'll only ever have to buy one crate. That means you need a quality crate that won't break and is big enough to fit your puppy into adulthood.
A full-size crate is too big for a puppy, so we recommend getting one with a divider that allows you to adjust it as your puppy grows.
You might be tempted to get a big crate. That will give your Schnauzer lots of room to play and sleep right? Well, not quite. A big crate will actually make it harder to potty train your Schnauzer. In a large crate, there is room for a puppy to potty on one side and have a comfortable space to sleep on the other. So, for your puppy, there is no benefit in waiting to go outside.
In a smaller crate or a crate with a divider, if they potty in the crate they will be stuck next to it until it's time to get out of the crate. This gives natural consequences for pottying in the crate and will make your puppy more willing to hold it the next time.
For most Schnauzers, you will need a 30" crate for an adult, with a divider for when they are a puppy.
These are the crates we recommend:
Midwest Life Stages Double-Door Folding Dog Crate 

Petmate Home-Training Wire Dog Kennel 

EliteField -Folding Dog Crate