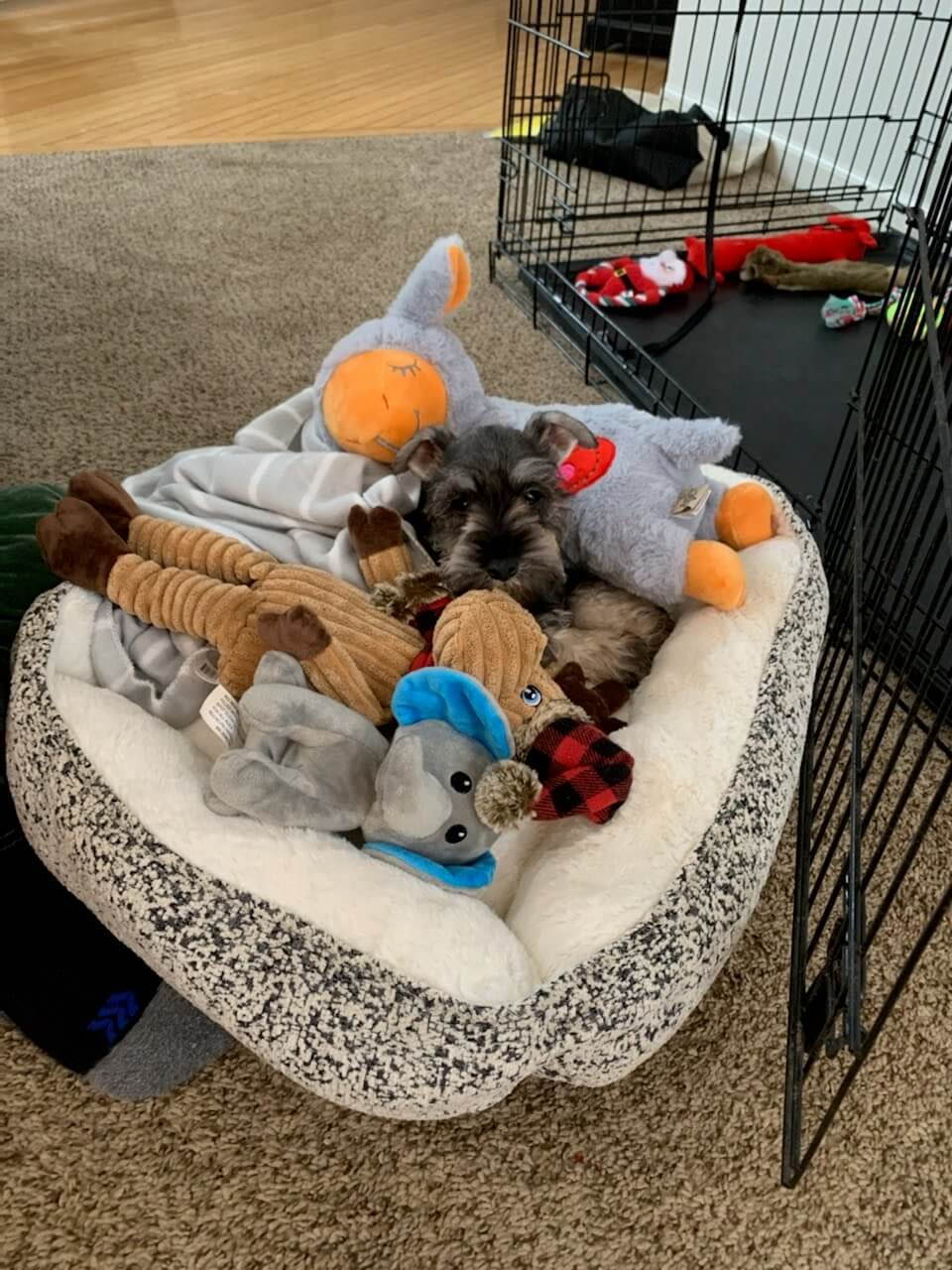 If you're getting a new Miniature Schnauzer puppy, you'll need some supplies to get ready. We've made up a list of what you'll need, along with our recommendations for different products.
Small kennel (Or large kennel with a divider), for crate training. It will help with potty training and gives your puppy their own space.

Baby gates. It's important to block stairs until they master them, and block off rooms that promote chewing or mischief.

Lots of toys

! Kong toys are our favorite. Kong offers a wide variety of durable and creative toys. We rarely find one we don't like.

Carpet Cleaner. We use the Bissel Spot Clean Pet Pro. How often you need it will depend on how consistently you enforce our potty training program.

Dry Puppy food. After extensive research into canine nutrition, we chose Diamond. The main thing is to find a diet that you Schnauzer responds well to.

If you have questions, please call

. There are a lot of mixed messages about canine nutrition, and we have done a lot of research

Soft puppy collar, walking leash, and harness. Miniature Schnauzer puppies almost always start in an extra small harness. We prefer to use a harness, because it secures the Schnauzer better, and is better on their bodies.

Grooming brush. Grooming is important to keep your Schnauzer's coat looking clean and well maintained. If you do all of your puppy's grooming yourself, you might want a higher quality set.

Nail trimmers. While your Schnauzer puppy is young, you can use human nail trimmers, but you will need canine trimmers once they're older.

Shampoo and conditioner. We use Perfect Coat.